Consultations
Emergency Appointments
PLEASE REGISTER BEFOREHAND AT 5608 7155
We are open on weekdays from 9am to 2pm.
Paid Emergency Treatment of Eye Diseases
Price: 70 €
PLEASE REGISTER BEFOREHAND AT 5608 7155
You can contact us on weekdays from 9:00 to 14:00 with the following problems:
pink eye
eye pain
sudden decrease of vision within 1 month (if not due to a trauma injury)
a foreign body in the eye(s)
corneal foreign bodies, scratches
tear flow, pain, redness
sudden floaters, flare-ups, black spots, shadows in the vitreous.
blurred vision
sudden loss of vision
APPOINTMENTS ACCORDING TO A LIVE QUEUE
Tallinn, Järve 2, Tower 2, 3rd floor
Supplementary tests and procedures can be performed on the same day for an additional cost.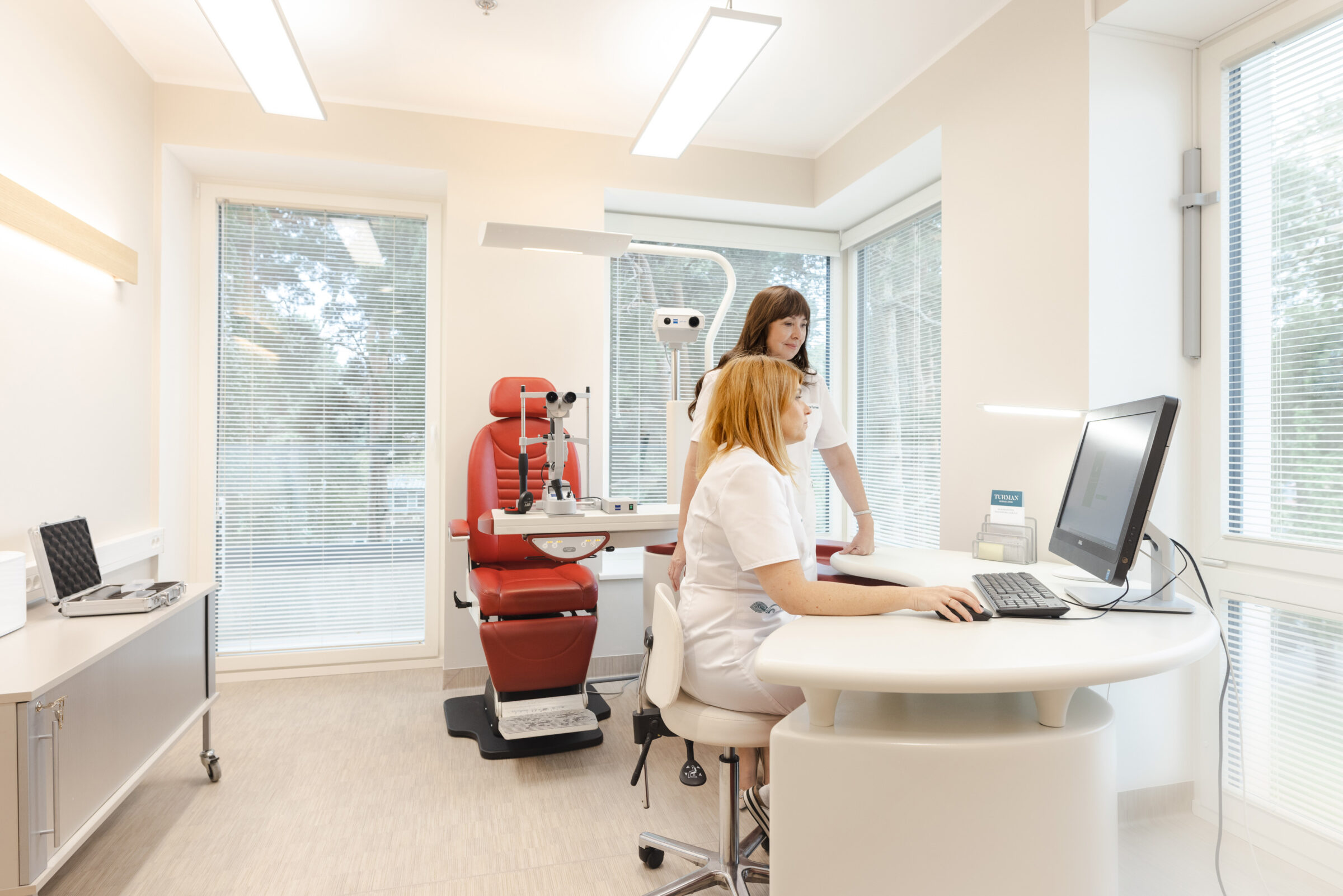 Emergency Medicine
The following complaints account for 80% of all emergency medical cases. We can help you in lighter cases when the involvement hospital staff isn't required.
Should you have any of the following concerns, turn to the ER immediately:
if the movement of the eye as a whole is disturbed
traumatic injuries
severe eye and headache, nausea, redness of the eye
a sudden decrease in vision
swelling of the eyelids, fever
post-traumatic eyelid lacerations
ER – Eye Emergency Deparments in Tallinn:
East Tallinn Central Hospital Centre of Emergency Medicine
18 Ravi street
+372 620 7040
Open 24 hours
East Tallinn Central Hospital, Magdaleena Unit
104 Pärnu mnt
Weekdays 8.00–15.00