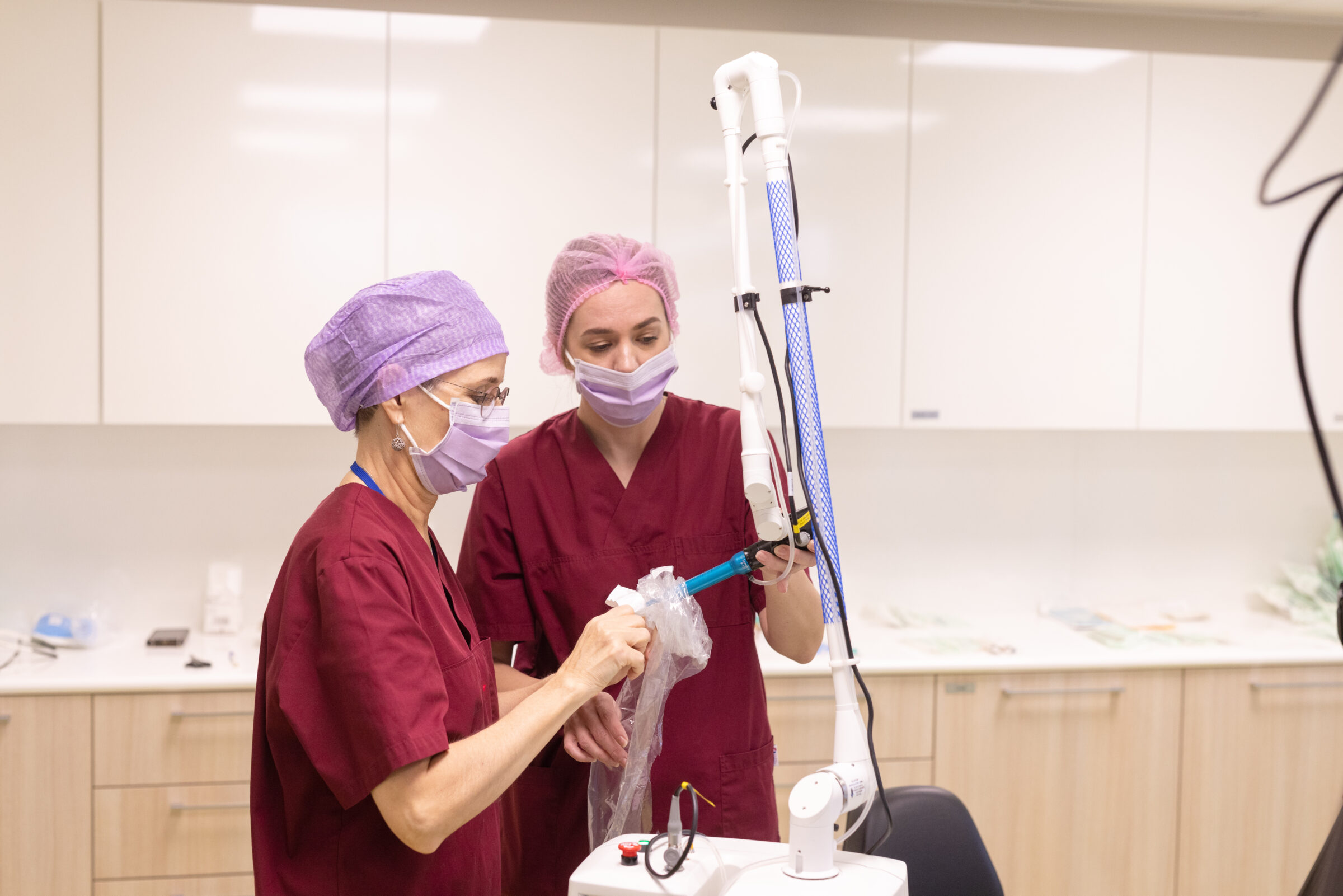 The New Generation Lumenis AcuPulse CO2 Laser
In December 2022, laser procedures were added to the list of aesthetic services provided at our clinic. For these procedures, we use the new generation CO2 laser Lumenis AcuPulse, which has various functions and possibilities of use.
We perform correction of the upper eyelids, or blepharoplasty, using the CO2 laser, we remove xanthelasma, papillomas, scars and other benign formations from the eyelids. We offer both surgical and non-surgical aesthetic procedures for rejuvenating the eye area and the entire face.
Thanks to the precision of the CO2 laser AcuPulse, we can rejuvenate and tighten the patient's eyelids without making a single incision. Such a procedure is called the miniblepharoplasty. The CO2 laser also enables laser resurfacing procedures to be performed. During this, partial, precisely programmed heating of the skin layers takes place.
How Do These Procedures Work?
The laser beam creates a micro-network pattern in the skin, resulting in cone-shaped microchannels. In order to restore the damaged microchannels of the skin, healthy skin cells begin to multiply actively, which stimulates the synthesis of elastin and collagen. This, in turn, helps tighten the skin, increases skin tone and elasticity, as well as improves skin color.
The variety of settings of the laser and the skills of our doctors allow us to precisely regulate the depth, intensity and duration of the procedures. This helps to prevent post-procedural complications.
Register for a Consultation
Our doctors have long-term experience in aesthetic medicine. Our doctors have undergone extensive theoretical and practical training in working with the CO2 laser under Dr. Luz Maria Vasqueze, an experienced oculoplastic surgeon.
Turman Silmaklinik is located in Tallinn – Järve 2, tower 2, 3rd floor. Register for a consultation today by calling 655 6244!
See the before and after photos HERE
Browse the Procedure Pricelist